Product Info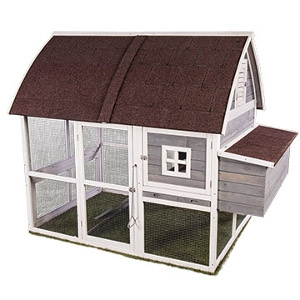 This product is currently 30% off the regular price!
Season Clearance on in-stock coops! 30% OFF While supplies last.
Offer valid through 07-30-2018. Some restrictions may apply.
Manufacturer: Ware Manufacturing Inc
Model: 7333
The Ware Belgian Barn is modeled after the American barn style of the early 20th century. The coop features 6 nest boxes and can accommodate a healthy size flock. Multiple access points to the living area and pen. Spacious design simulates free-range environment and hand holes allow you to easily lift and move the coop. Easy to assemble with screwdriver or power drill if available. Perfect coop for the backyard flock. six nest box, large play pen.
Features 6 next boxes & easy to clean pull pan
Multiple access points enhance usability
Spacious design simulates free-range environment